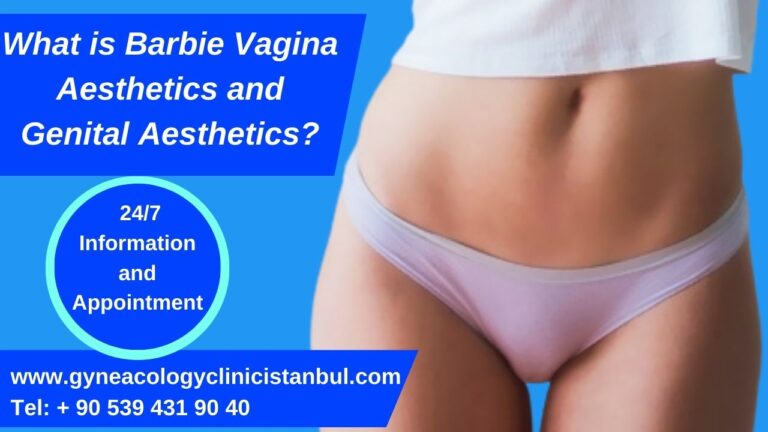 Genital Aesthetics
When it comes to Genital Aesthetics , it is a combined genital aesthetic operation that is applied according to your needs from many aesthetic procedures. Barbie vagina aesthetics  is one of the frequently requested vaginal aesthetic surgeries.
If we list the genital aesthetic operations, also known as Barbie vagina aesthetics;
Vaginoplasty Surgery or Laser Vaginal Tightening
Labium Major Filling (Venus line filling process)
Labiaplasty Vagina inner lip aesthetics and reduction
Hudoplasty Clitoris aesthetic
Monsplasty Removal of excess fat from the bikini area with liposuction
Perineoplasty Birth suture aesthetics
G-shot filler
Vaginal collagen and PRP applications (collagen stimulation)
Laser Genital Area Whitening
What is
Genital Aesthetics
?
This type of aesthetics, which first appeared in the United States, became widespread among the society as an aesthetic operation at that time and spread all over the world over time.
This genital aesthetic operation, known as Barbie Doll Vagina, is also frequently preferred in our country. Barbie vagina aesthetics is the most comprehensive genital aesthetic operation that covers the vagina – inner lips – outer lips – mons pubis and clitoris.
It is not the right approach to approach Barbie vagina aesthetics only as labiaplasty (lip aesthetics).
Genital Aesthetics Price You can ask us now for information and appointment.
How to Do Barbie Vagina Aesthetics?
Barbie vagina aesthetics is basically a combined genital aesthetic procedure in which the large and protruding inner lips are removed, the outer lips are filled with oil filling, the clitoral wrinkled fold is reduced, and the vagina entrance part is brought closer.
Barbie Vagina Aesthetics and Vaginal Tightening
In cases where the vaginal entrance is open, only inner and outer lip aesthetics will not be sufficient for the Barbie vagina appearance. For the Barbie vagina appearance, before filling the outer lips of the vagina, the entrance of the vagina should be brought closer and the outer lips should touch each other in a straight line after filling.
Trying to achieve the Venus line only with Labiaplasty will cause excessive use of fat fillers and a temporary barbie vagina appearance.
In cases where vaginal tightening is necessary, it can be done with laser or surgically, depending on the degree of width.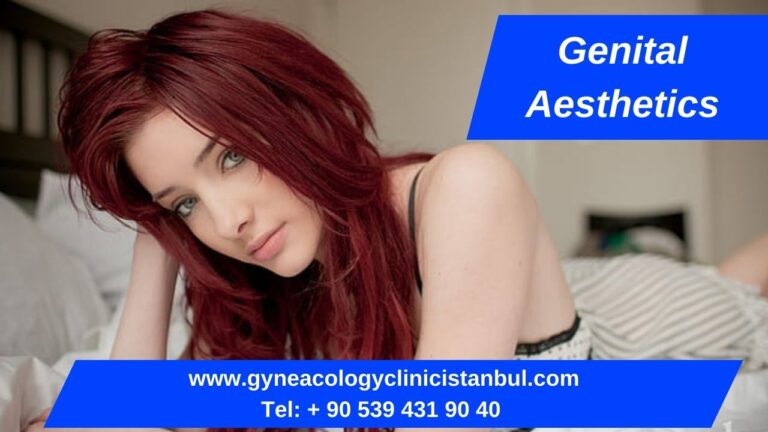 Barbie Vagina Aesthetics and Inner Lip Aesthetics
The most important part of Barbie vagina aesthetics is undoubtedly the reduction of large and drooping inner lips. By reducing the inner lips, it is ensured that the outer lips touch each other on the inside (Venus line).
Barbie Vagina Aesthetics and Outer Lip Aesthetics
The purpose of Barbie vagina aesthetics is to hide the appearance of the outer lips of the vagina entrance and inner lips. For vaginal outer lip plumping, deflated and drooping outer lips are filled using fatty tissue or hyaluronic and collagen-based filling materials.
In some cases, the outer lips may be too large and drooping. In these cases, the outer lips are made suitable for barbie vagina aesthetics with a sufficient amount of lipolysis and liposuction from the outer lips.
Vaginal lip filling is not done only with oil. Sometimes synthetic cross-linked hyaluronic acid fillers can also be used, such as lip fillers on the face. The biggest difference between oil filling and hyaluronic acid fillings is that the oil filling is permanent, while the hyaluronic acid filling is permanent for about 8-12 months. Since the oil filling is your own tissue, there is no risk of allergy. Approximately 50% of fat fillings are permanent.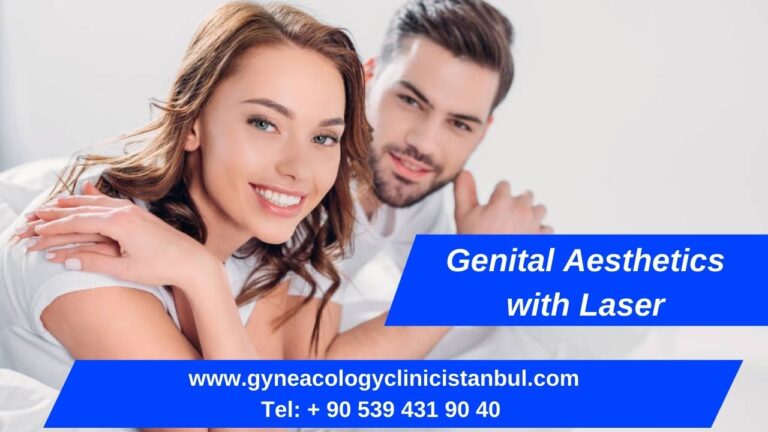 Barbie Vagina Aesthetics and Clitoris Aesthetics
While performing inner lip aesthetics, the excessively curved and large clitoris fold is corrected and the outer lips are brought closer to each other. During this procedure, the clitoris is not touched, only the fold is planned to be corrected.
Barbie Vagina Aesthetics and Mons Pubis Aesthetics
Especially if the external fat thickness of the bikini area is high, Barbie can mask the aesthetics of the vagina. The purpose of Barbie vagina aesthetics is to give the genital area an external aesthetic appearance. Removing excess fat in the bikini area, which we call the pubis, will increase the effectiveness of your surgery.
Barbie Vaginal Aesthetics and Laser Genital Whitening
Laser bleaching in Barbie vagina aesthetics is a complementary procedure to the genital aesthetics, which is optionally applied in the darkening of the genital area.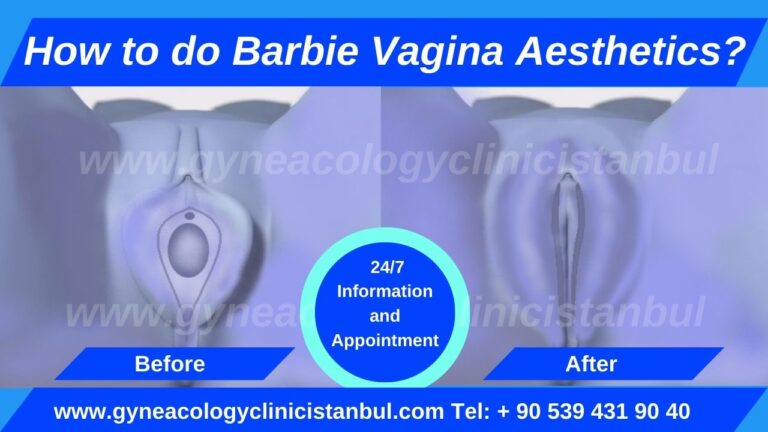 Barbie Vagina Aesthetics and G Shot Filler and PRP
It is the injection of the plasma content, which is prepared after the person's own blood is taken, to the areas that will cover the clitoris and G spot in the genital area. In this process, known as O shot (Orgasm vaccine), sexual pleasure and orgasm function increase. Genital PRP can also be combined with laser or RF. Vaginal rejuveneation will increase the quality of sexual intercourse in women with vaginal dryness and sexual pleasure complaints.
How Long Is The Recovery Time After Barbie Vagina Aesthetics?
The recovery period after Barbie vagina aesthetics is about one month. It is important to rest for three days after the operation. You should not engage in sexual intercourse and heavy sports activities for 1 month after the operation. Edema is prevented by applying ice for 15 minutes, 5 times a day, especially in the first three days. You should not use tight and tight underwear.
How Long Does Barbie Vagina Aesthetics Take?
The duration of Barbie vagina aesthetics is a combined genital plastic surgery and it is an operation that takes 1 – 1.5 hours depending on the procedures to be performed.
The most important point here is that barbie vagina aesthetics should be performed in surgical medicine centers and hospitals, if possible, with sterile operating rooms and anesthesia applications. Since the effect of local anesthesia is effective for 15 – 20 minutes, it will not be enough for an operation of 1 – 1.5 hours.
Again, the fact that CO2 Fractional Laser can be applied in choosing a doctor and operating room will be advantageous as it will shorten your operation time.
Genital Aesthetics Price
The number of procedures to be performed is an important condition when determining the price of Barbie vagina aesthetics . Prices for Genital aesthetics in Istanbul start from 1000 USD on average. Depending on the width of the procedures to be performed, the prices of Barbie vagina aesthetics may vary. Prices for Barbie vagina aesthetics in Istanbul start from 5000 USD on average. The important thing here is that Barbie Vagina aesthetics is performed in a sterile operating room environment. The high risk of infection in clinical and practice settings may cause your surgery to go undesirable.